Staff Directory - Details
Babatunde Deinbo (Mayor)
Mayor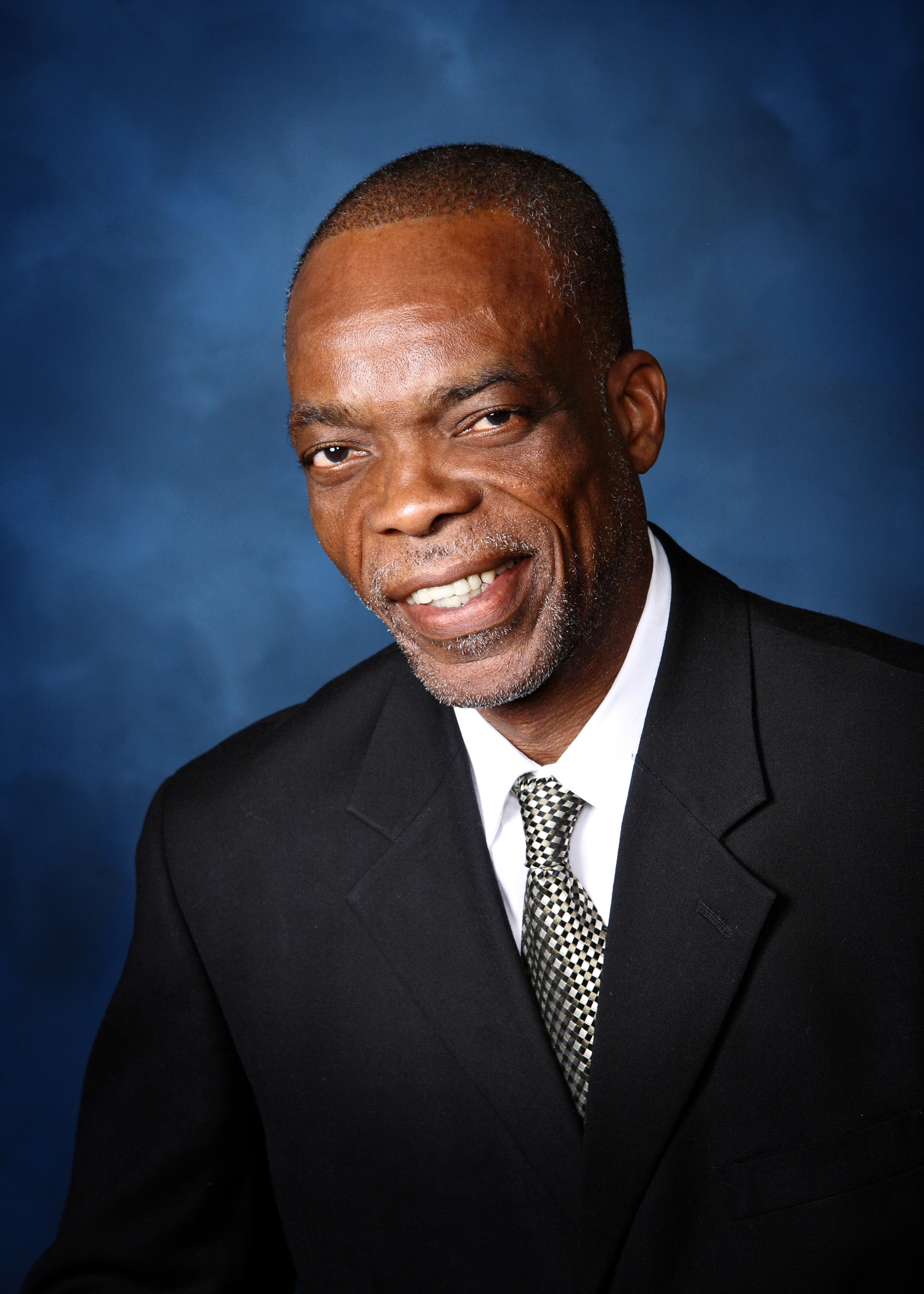 Phone




314-524-3313 x3758

Mobile




314-610-0309

Phone




314-522-2050
Physical Address


8425 Airport Rd
Berkeley, MO 63134
Primary Department:
Mayor & City Council
Professional Profile
Term: June 2020 - April 2024
As Mayor, Babatunde Deinbo vows to work to improve the quality of life for the residents and to create positive change for the City of Berkeley, Missouri. His top priorities are community and business development. To do this Mayor Deinbo along with the Berkeley City Council Members has the responsibility to protect the citizens, make the streets safe and the community viable. Mayor Deinbo promises to be transparent and to govern with equity while upholding the City Charter, the basis of government for the City of Berkeley, Missouri.
Background:
Mayor Deinbo was born in Lagos Nigeria in 1951 to His Royal Highness Oba Emmanuel Adeyemi Alaba Deinbo, The Alaiye Aba of Alyepe Ijebu King and a lawyer educated in London and Olori Hannah Adebisi Deinbo, a schoolteacher. His early years were spent in Lagos, Nigeria where he attended Igobi College High School.
Mayor Deinbo studied French at the University of Sorbonne, Paris, France, 1975. The money gained from his Father's hide and skin export business was exhausted soon after he arrived in Paris. He was unable to work since he did not originate from a French speaking country. So, he contacted a family friend in Cambridge, London to visit London. He obtained a six-month visiting visa by going by over-craft ship through a small border in London (Rams Gate). After his visiting visa expired, he obtained a student visa to attend the Cambridge College of Arts and Technology, London, 1975-1977.
Mayor Deinbo's sister Olorunfemi (Femi) Omitowoju, a radiologist and her husband Dr. Akinlolu Omitowoju had both immigrated to the U.S. in 1976 and encouraged him to come to the U.S. in 1977. His sister initially supported his education while he was on student visa at the University of Missouri-St. Louis. He met his wife Marian Deinbo at the University that same year and later married the following year (41 years). His wife completed her degree in Business in 1979. While at the University he founded the International Students Organization in 1977 and was president from 1977 to 1983. His Co-Founder was Woldu Youssef from Eritrea, Ethiopia. The organization had as its goal to assist the University in increasing enrollment of foreign students. They assisted with housing, jobs, and acclimating to life in the U.S. They also helped with tutoring and assistance with English as a second language. Mayor Deinbo worked as Library Attendant and Security at the University Library while there. He obtained his bachelor's degree in 1981 and his master's degree in 1983.
Mayor Deinbo became a parent to his Stepson Howard Washington in 1978 through marriage to Marian Deinbo. His daughter Ajike Deinbo was born in 1983. He traveled home later that year to Lagos to do National Youth Corp (a draft) required by Nigerian Government. This took place at the Nigerian Institute of International Affairs which included military training. His rationale for return was because of an interest in foreign service. Soon after he returned a coup d'etat ensued in Lagos and he was unable to communicate with the outside world. He started the Youth Corp and was able to return in 1984 for the birth of his son David Deinbo. After the birth, he went back to Lagos to complete the Youth Corp. Unfortunately, the economic conditions did not warrant staying or bringing his family to Lagos. He returned to the U.S. in 1985 and obtained work at St. Louis Public Schools. The family moved to Berkeley, Missouri in 1986. In 1993 he obtained an administrative position at Soldan International Studies High School, St. Louis Public Schools. He retired in 2017 after 32 years of service.
Public Service: 20 Years
Berkeley Councilman-at-Large: 2004 to 2014
Berkeley Mayor: 2000 to 2004; 2020-present
Berkeley Councilman: 1996 to 2000
Interests and Hobbies: Encouraging Youth, International Affairs, Cultural Diversity, and Travel.