Contact Us
8340 Frost Ave
Berkeley, MO 63134
Phone: (314) 524-3311

Hours:

24 Hours a Day, 7 Days a Week

Emergencies: Call 9-1-1
Anonymous Crime Tip Hotline:
(314) 400-3847
More Information
Find content and services related to this page.


Police Department
Mission Statement
The Police Department's foremost obligation is to always be responsive to the needs of the community, residents and business owners of the City of Berkeley by providing protection, service, assistance, investigation of crimes and the maintenance of law and order.
About the Department
In lieu of the aforementioned, the Police Department is composed of understanding, yet uncompromising officers that have no tolerance for criminal activity or behavior. Our primary mission is to protect, serve, and sustain supporting partnerships, with the community.
To accomplish this mission, the Department is staffed with thirty-five (35) full-time commissioned officers and a civilian staff consisting of nine (9). Service and protection is provided twenty-four (24) hours a day, seven (7) days a week.
In an effort to obtain and maintain the public's trust and confidence, those chosen to be a member of the City of Berkeley Police Department must possess irreproachable values that will manage all work and decisions. These values are founded and promulgated within the Police Department's policies, operational guidelines, rules and regulations. These documents assist the Department in achieving the primary goals of its mission, to make the City of Berkeley a safer place to live, work and raise a family. To accomplish this objective, the department needs the support of our citizens and city officials alike, to facilitate our performance and quality of services that these values commit the Department to provide.
The Berkeley Police Department has obtained a grant from the Department of Justice for Body Worn Cameras (BWC). The BWCs will be used by the Patrol Division to record interactions with the public. An announcement will be made when the officers will begin using the BWCs.
NOTE: Our Records Division is NOT handling requests for Moline Acres police records. To obtain a copy of a police record for Moline Acres, please call Moline Acres Police Department at (314) 868-2433 ext. 721.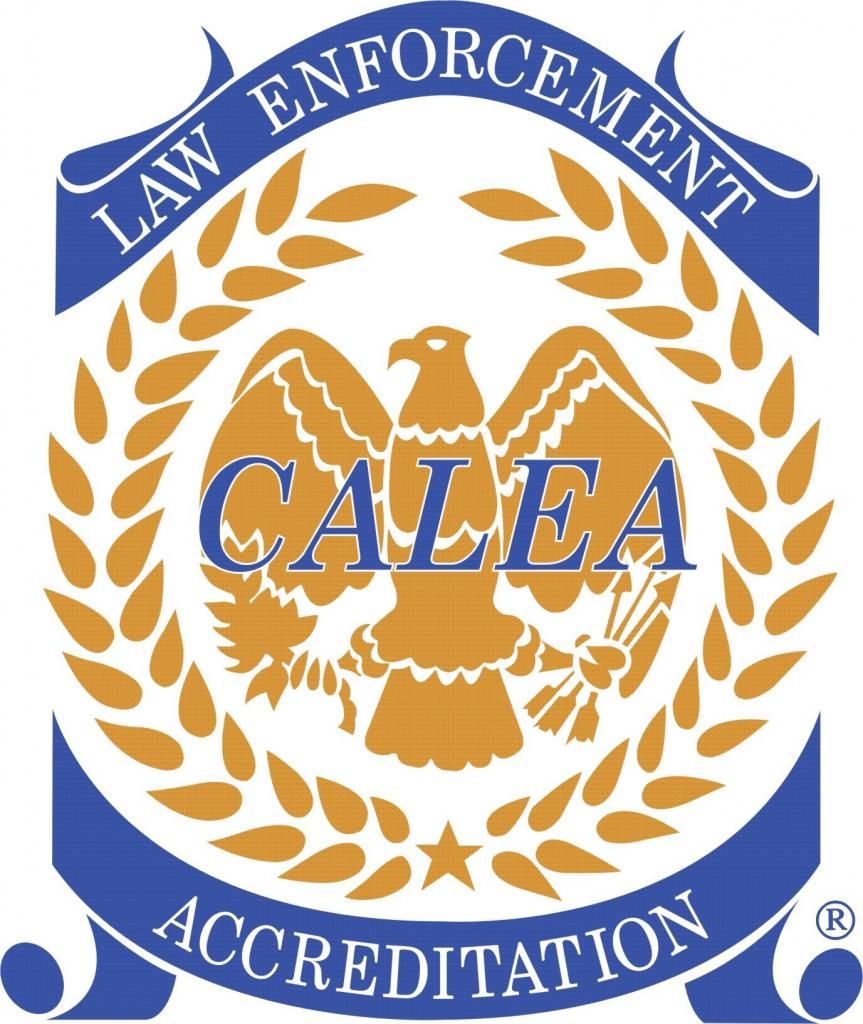 The Berkeley Police Department is Internationally Accredited with the Commission on Accreditation for Law Enforcement Agencies (CALEA)
We are currently hiring for several opportunities. Please click the Human Resources link https://www.berkeleymo.us/hr/ to explore full job descriptions and access job applications.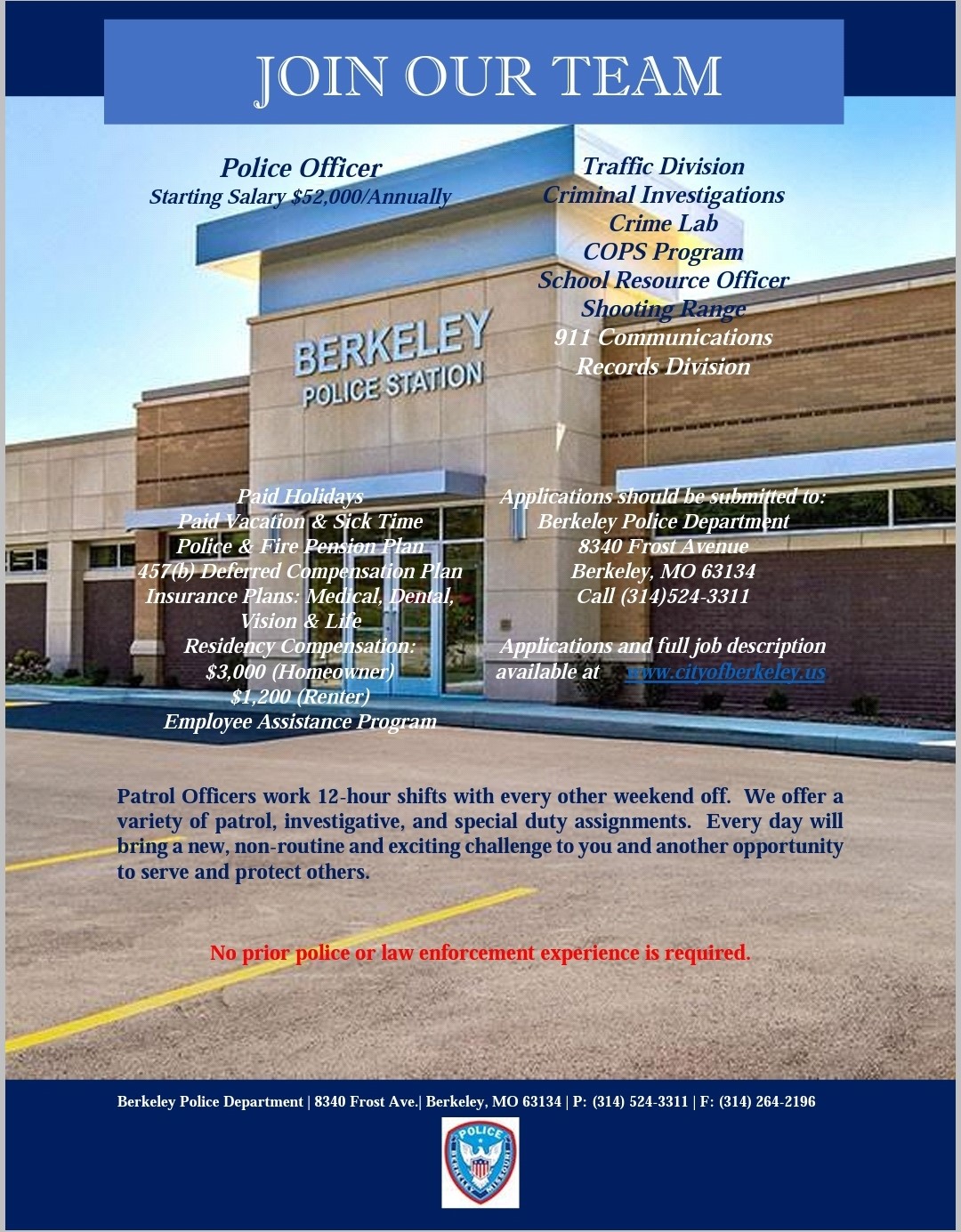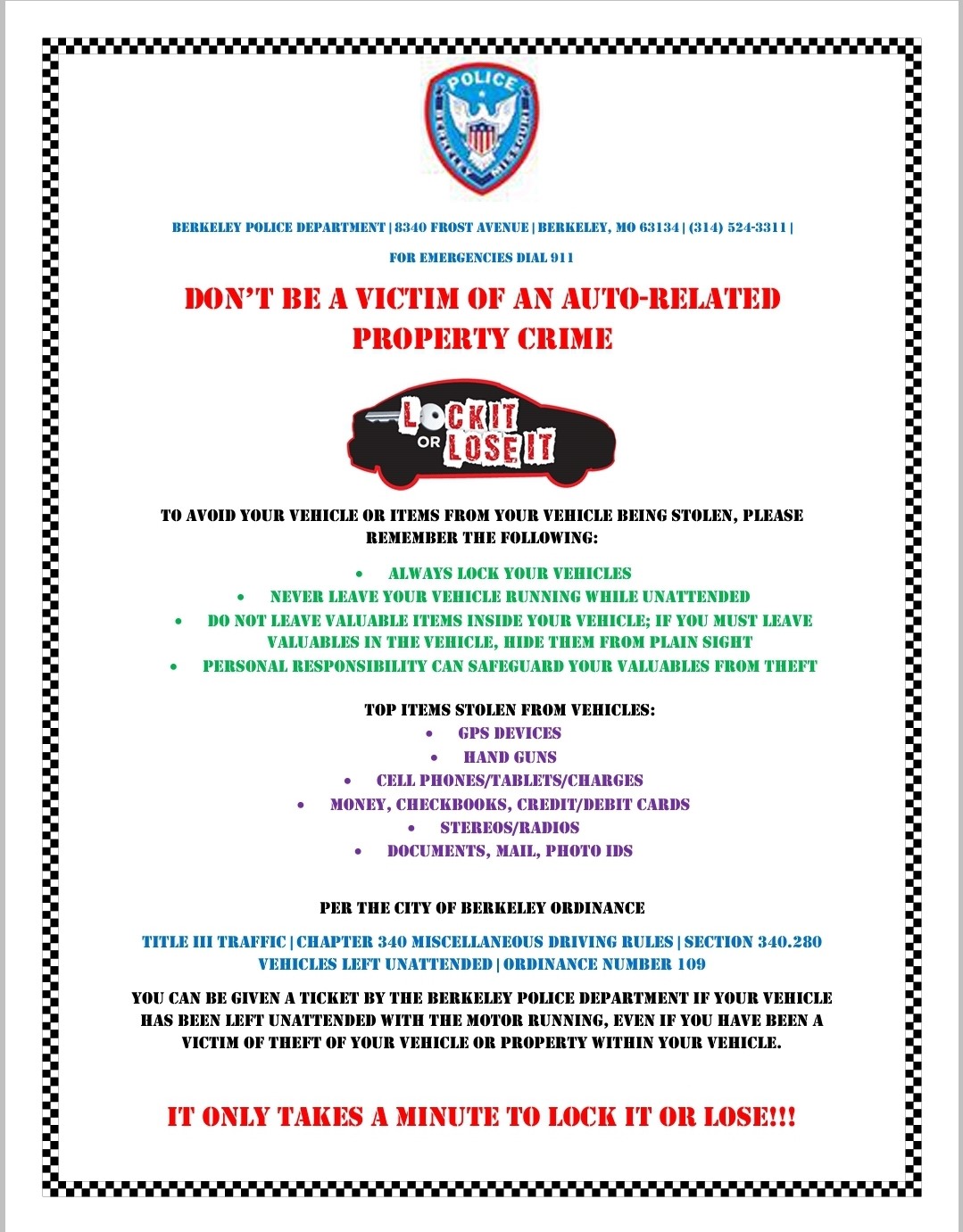 Staff
Chief, Art Jackson
Major, Steve Runge
Captain (CALEA & Training Coordinator), Evelio Valdespino
Captain (Field Operations), Jules Alligood
Captain (Field Operations), VACANT
Detective Sergeant, George Ervin
Detective (Evidence Manager), William Thomas
Evidence Technician, Floretta Mitchell
Crime Free Housing Coordinator, Detective Ronnell Johnson
Custodian of Records, Latrea Grider
Secretary, Kymberly Graham